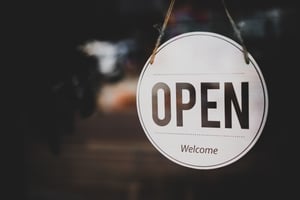 Liberty Staffing's London, Ontario branch is currently being renovated. We're making things bigger and better at our branch location! Even though a portion of our branch is presently under construction, we are still open for business and accepting registrations.
If you're looking for full time work in London and surrounding areas, come in and apply with us! Liberty Staffing Services is an independent staffing agency with multiple locations across Ontario. Our London branch first opened in 2001. We offer general labour, warehouse, industrial, and office jobs in temporary, temporary to permanent, and permanent opportunities.
Whether you're looking for a temporary warehouse role, or a permanent administrative position, Liberty Staffing can help. Our recruiters have years of experience, and will help match you with your dream job.
Liberty Staffing is Located at:
715 Wellington Road South, Unit C
London, Ontario
N6C 4R4
Registration Hours:
If you are looking for a general labour, warehouse, or industrial role, please come in for an interview anytime Monday to Friday between 8 am and 2:30 pm.
Looking for a clerical position? Call us at (519) 453-9021 to schedule an interview appointment.
Bring In:
Bring in photo ID, proof of your SIN, and an updated resume.
Contact us if you have any questions. We hope to see you soon! Liberty Staffing connects great people with great jobs.