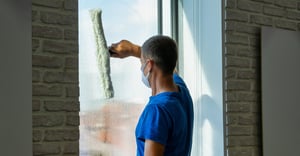 As the economy starts to reopen, many people are seeking a job. You may be one of them. You might specifically be looking for temporary work. Maybe you're waiting for your full time employer to reopen, or perhaps you're only working part time as you wait for business to pick up. You might be waiting for school to resume, or you're looking for something to fill the gap.
Looking for a job? Let Liberty Staffing connect you to the jobs you want. Apply today!
Whatever the reason, it's important to understand the job hunt has changed a bit in the last few months. Keep these five tips in mind, and you'll be in a better position to land a job sooner.
1. The Job Market is Crowded
The job market is crowded right now. Many people were laid off last spring, and some were let go entirely. Even as businesses look to reopen, there are still more people looking for work.
This is because some places have had to close permanently, while others are still waiting to get back up to speed. Employers might not be hiring immediately either, and they may simply bring back people they laid off before they hire anyone new.
That's created increased competition. However, more employers will be hiring in the coming months. Some employers are preparing for a busy holiday season, so there could be many temporary seasonal positions opening up.
Your best bet is to apply to many jobs. Customize your application for each employer and each position. You'll need to stand out more than ever if you want to get an interview.
2. Interviews and Onboarding May be Virtual
In-person meetings still seem risky, so many employers may opt to take things digital. You'll likely be asked to complete your application online instead of submitting it in person.
You could be asked to conduct a video interview, or a phone interview, versus meeting with a potential employer in person. A face-to-face meeting may happen only once you've been selected for the position.
Onboarding might also be conducted by virtual means, especially if you've been hired for a remote position. Make sure your technology is up to the task, and check out tips for putting your best foot forward during virtual interviews.
3. Flexibility is Important to Employers
Another thing to keep in mind is that employers might be looking for more flexibility as well. Some may want to hire temporary workers because they're unsure how long they'll be busy. There could be opportunities to take a temporary position permanent, if demand stays high in some businesses.
Other employers will need flexibility if there happens to be another rollout of restrictions. They may want to hire people who can both be present at the workplace, and work from home as their role allows. They might also want flexibility around shifts, or hours worked, among other things.
Flexibility may be important to you too, so be sure to ask what any employer expects from you. Inquire about what they can offer you.
4. Update Your Skills
Chances are you'll need to be patient to find a job, because of increased competition for available positions. One of the best things you can do in the meantime is update your skills.
Soft skills like communication and problem solving will always be in demand. Research the current employer demands, such as familiarity with new kinds of technology.
Upgrading your skills is almost never a bad idea, and the new skills you learn could serve you long after you find your next job.
5. Expand Your Search
Finally, don't be afraid to expand your search to more roles. Some of the most in demand positions will be ones you hadn't even considered. If you're not sure what kinds of roles you might be suited for, get in touch with Liberty Staffing Services. We can help you reach more employers, find more options, and discover new talents as you look for your next job.