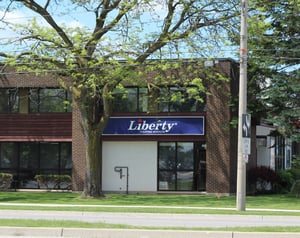 Are you looking for work in Cambridge, Ontario? Finding work on your own can be difficult. You send resume after resume without any response, and the bills are stacking up. What should you do?
Apply with a staffing agency, like Liberty Staffing Services! Liberty Staffing can help you find employment quickly.
Liberty Staffing Services is an independent staffing agency. Our Cambridge branch first opened in 1999. We're celebrating 20 years of business! Our agency offers general labour, warehouse, industrial, and office work in temporary, temporary to permanent, and permanent opportunities. We will work with your requirements to match you with the perfect role.
If you're looking for work, come in and interview with our team. Despite common misconceptions about staffing agencies, there is no fee to use our services as a job seeker.
Liberty Staffing is located at:
1425 Bishop Street North, Unit 17
Cambridge, Ontario
N1R 6J9
Come in anytime Monday to Friday between 8 am and 3 pm. Bring in photo ID, proof of your SIN, and an updated resume. One of our recruiters would be happy to sit down with you and conduct an interview.
Ready to apply with Liberty Staffing in Cambridge? Contact us today at (519) 624-2877!