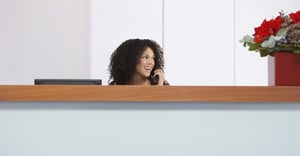 The holidays are almost here again. With them, they bring parties and presents and plenty of food. They can also bring unexpected bills, which can make the holidays an expensive time of year for many people.
If you're worried about your finances, or you're pondering how you'll afford that big ticket gift for a loved one, you're probably wondering what you can do to gain some extra funds. There are plenty of options, but one of the best is a temporary job with Liberty Staffing Services.
Looking for a job? Let Liberty Staffing connect you to the jobs you want. Apply today!
Why is getting a temporary job the best option you have? Let's count the ways.
Earn Money with a Temporary Job
Sure, you could start a crowdfunding campaign, or sell some old items on eBay. You could even decide to join a craft sale. However, you'll probably earn more with a temporary job. You'll have regular, ongoing shifts, and be paid weekly.
Employers are Looking for Help
You may not have considered a temporary job for the holiday season because you know how tough the job hunt can be. First you have to find jobs to apply to, then submit an application. Then you have to wait to hear back. Will you even land an interview?
There's good news. Plenty of employers are looking for extra help during the busy holiday season. Retail stores will be ramping up to deal with more customers, while shipping departments and warehouses are busy sending parcels here, there, and everywhere.
Clearly, there's no shortage of job options when it comes to this busy season. If you're not sure where to start, get in touch with Liberty Staffing. We can help you find the perfect job.
It Could Lead to Future Opportunities
Another reason to consider a temporary job is that it could lead to future opportunities. You might be invited back next year. If the employer likes you and your work ethic, you may be invited to return to work in the summer, or the next holiday season.
A temporary job could also lead to permanent employment with the company.
A temporary job also helps you put more experience on your resume. Your employer may even give you a stellar reference, or introduce you to other prospective employers.
Start Your Job Search Now
Many employers have already started making hires for the busy holiday season. The sooner you begin your job search, the better chance you'll have of landing a job that fits you.
If you haven't started your job search just yet, contact Liberty Staffing Services today. We can help you find more opportunities. With our help, you can land a temporary job and start earning that extra money.