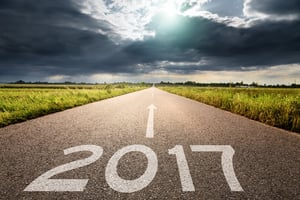 With the New Year fast approaching, most people set resolutions and make new goals for themselves. Many people often want to make a career change during the New Year. It's a great time to do so. After all, a New Year is a clean slate.
Are you considering making a career change? If so, why not partner with a staffing agency to find work? Staffing agencies will make your job hunt a lot easier. With hidden networks, HR expertise, and new job opportunities on a daily basis, staffing agencies have a lot to offer job seekers.
If you're looking to make a career change in the New Year, register with Liberty Staffing! Liberty Staffing Services provides temporary and permanent employment opportunities throughout Ontario in general labour, warehouse, industrial, and office sectors.
Apply to Liberty Staffing today! We have offices in Arthur, Brampton, Cambridge, Guelph, Kitchener, London, Mississauga, St. Catharines (coming soon), Stratford, Waterloo, and Woodstock. Come in to an office location most convenient for you. We will conduct a brief interview with you to find out what type of work you are looking for, and what shifts you're available for. Liberty Staffing can help you find the job of your dreams.
Contact us today to get started. Happy New Year!