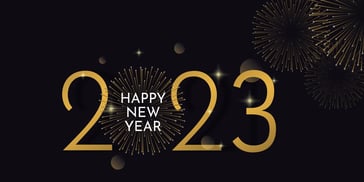 It's 2023. Happy New Year! Are you thinking of finding a new career this year? A lot of professionals consider making a career change at the beginning of the new year.
If you're thinking of making a career change, apply with Liberty Staffing Services today! We have lots of great job opportunities currently available.
Whether you're looking for a temporary job, or permanent career, Liberty Staffing can help. We take the time to get to know you and your ideal job requirements to ensure that we find the right job for you.
New Year's Resolution
Is one of your New Year's resolutions to find a new job? Perhaps you're looking for a job with a better pay rate, or shift time, etc. Liberty Staffing has lots of great job opportunities currently available.
Check out our job board, and apply to one of our job opportunities today!
About Liberty Staffing Services
Liberty Staffing Services is an independent staffing agency with multiple branch locations throughout Ontario. We help local job seekers find work.
We offer general labour, warehouse, industrial, factory, and office work in temporary, temporary to permanent, and permanent opportunities. Our jobs are located in Cambridge, Guelph, Kitchener/Waterloo, London, Stratford and Woodstock, Ontario.
Liberty Staffing Services connects great people with great jobs!
Apply Today!
Ready to apply with us? Start our online application, then contact your nearest Liberty Staffing branch location now. One of our recruiters would be happy to speak with you and help you find your next great career!