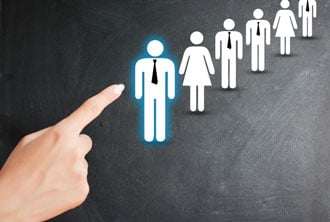 Many companies end up choosing a staffing agency at the last minute when they need help with a crisis or need a last-minute temp to fill an absence. But choosing a staffing agency should be approached strategically. After all, this agency will be your partner in staffing and will be helping you find and hire your employees. Considering your employees are your biggest assets, it pays to have a partner that knows what it's doing and can help you hire the best employees for your workforce in order to help you gain an edge over the competition. The quality of your workforce is simply too important to your corporate goals and your bottom line for you to make the decision quickly and without any forethought or research.
Here are some tips that can help you go about choosing a staffing agency the right way.
Reputation
Reputation matters in the staffing industry. You'll want to work with a firm that has years of experience. This experience will translate in tried-and-true recruiting and hiring methods, solid market knowledge and expertise, and deeper connections with candidates.
Research the staffing firms you're interested in and read reviews before making a decision. If a company has a lot of bad reviews online, it could be a red flag, since many previous clients and candidates seem to be unhappy with its services.
Services Offered
Not all staffing firms will offer the same staffing services. When choosing a staffing agency, make sure it meets your hiring needs. Some firms will only hire temps, others will only hire permanent employees. Others might offer the temp-to-perm hiring model, too.
Maybe you only need to hire a permanent employee right now, but will you be interested in hiring temps in the future? Understand your needs before making a decision in order to ensure the staffing agency you choose can meet all of your needs, now and in the future.
Types of Candidates
Different staffing firms will also offer their services to different types of companies, in different industries, looking for candidates to fill different roles.
You could partner with a general staffing agency if your hiring needs are across the board. But you should seriously consider engaging a niche staffing firm that works specifically in your industry or hires only certain types of employees, such as finance personnel, medical personnel, administrative assistants, or industrial workers. Again, this will need to be determined based on your hiring needs. Engaging a niche staffing firm can offer many advantages. You can benefit from your firm's specific industry knowledge and network.
Recruiting and Screening Methods
When choosing a staffing agency, you should compare and contrast recruiting strategiesand screening methods. You want your staffing partner to be able to deliver top-quality candidates for your open positions—to go above and beyond what your own in-house managers can do. So a staffing firm that uses the same recruitment methods that you use in house won't necessarily bring in different candidates than what you currently have.
A staffing agency that thinks outside of the box, that recruits on a multitude of channels, that uses inbound recruiting, and that recruits passive candidates will be more likely to seek out and find the top candidates that are currently unavailable to you.
In addition, staffing firms vary widely in the way they screen candidates, and the screening process is critical to the quality of the talent it has in its candidate pool. A staffing agency that uses computer testing to evaluate candidates, applicant tracking software to match the right candidates to your open roles, as well as personal interviews to select candidates will likely offer better talent.
Let us be your partner in staffing. Contact Liberty Staffing.