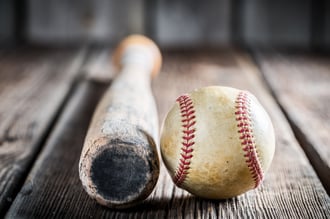 Friday, October 23rd marked the end of the Toronto Blue Jays' run for the World Series in the 2015 MLB Postseason. The Blue Jays lost against the Kansas City Royals 4-3 in a nail-biting away game.
While the Toronto Blue Jays didn't advance to the World Series, they had a great season overall. The Toronto Blue Jays represented Canada well with their great skill, passion, teamwork, and work ethic. We hope to see the Jays continue to build upon their success in the upcoming year.
Feeling blue now that baseball season is over? One way that you can get through your post-season baseball withdrawal is to get a new job. A new job will bring in some extra cash for you, and if you are an avid Jays fan you can save up your hard earned money and buy a seat at the Rogers Centre to watch the Blue Jays play next year. Obtaining a new job will also help you learn new skills and meet new people. Perhaps you will meet a co-worker who is equally as passionate about baseball as you are, and you could attend a Jays game together.
Come in to Liberty Staffing Services today and register for a job. We have ten office locations across southwestern Ontario to better serve you. Our offices are open Monday to Friday, from 8am to 5pm.
Liberty Staffing Services has many great employment opportunities available. We provide temporary, temporary to permanent, and permanent staff to office, warehouse, and industrial businesses. Temporary jobs are perfect to keep you occupied until baseball season resumes in spring 2016.
Liberty Staffing Services would like to thank the Toronto Blue Jays for having a great season! We appreciate all that you have done for Canada and the sport of baseball. Go Jays go!