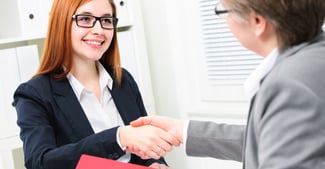 Getting your first-ever summer job is an exciting next step in your life! Employment brings independence and financial freedom. However, it can be confusing to put together a resume when you are looking for your first job.
Liberty Staffing Services is an independent staffing agency with multiple branch locations across Ontario. We help job seekers find local employment.
Looking for a job? Let Liberty Staffing Connect You with the Jobs You Want. Apply Today!
We can help you get your first summer job. Check out our job board to see what jobs we currently have available.
What is a Resume?
A resume is an essential part of a job search. Resumes are usually only 1-2 pages in length. They are the fastest way to let employers know the most essential facts about you, your education, your work history, and what you can bring to the workplace.
Today's employers often ask for a digital resume, but it is not unheard of to need to provide a printed version to some employers. Regardless of whether you're printing, emailing, or attaching your resume, there are certain things it needs to consist of.
Basic Components of a Resume
It doesn't matter whether you are brand new to the workforce, or if you have been working for decades — resumes still contain the same basic building blocks.
The consistent elements of a resume are your name, contact information, educational background, professional experience, awards and honours, special skills, and references. Some resumes also include publications, volunteer work, and extracurricular activities or hobbies.
Your resume should be current and regularly updated, so if you created one in a class or with a resume creator several months or years ago, you're going to need to make some edits.
Another thing that all resumes have in common is that they are well organized into different sections, and all of those sections should be clearly labeled and easy to read.
Advice for Building Your First Resume
If you are uncertain about what to include on your resume when you are looking for your first-ever job, you are not alone! But keep this in mind: people enter the workforce all the time, and they have to start somewhere.
When you are applying for a job that regularly hires early-career employees, temporary workers, and seasonal staff, you can trust that they are accustomed to looking at resumes from people with entry-level or no experience.
There are things you can include that communicate why you are the right person for the job, even if you haven't had a job before.
Chances are that you have more experience than you think you do! Think back to clubs you have been a part of, teams you have led, and "odd jobs" you have done for family and friends to earn money in the past. Have you been a babysitter, a day labourer, or a youth volunteer? These are all things that should be noted on your resume.
Some people turn in resumes with mistakes. So your professional resume will stand out. This could be the first resume you have ever written. Yet if it is well written, carefully organized, free of spelling and grammatical errors, and in line with any special instructions from your potential employer, it is going to be better than resumes that come in from other candidates.
Resume-building sites can be helpful but don't over-rely on them. A computerized resume-builder can only do so much. Plugging your information into a few different fields and then submitting whatever the algorithm spits out at you is not a great resume strategy. There are some great resume templates online, but pay close attention to what you are inputting, how you are formatting the information, and whether or not you need to customize some of the sections to make it work for you.
Land Your First Job with Liberty Staffing!
Liberty Staffing is here to help! We connect great people with great jobs. If you're ready to get your first summer job, we can get your resume to the right people.
Contact us today to learn more about how Liberty Staffing can put you on the right path to the financial independence that comes from your first summer job.