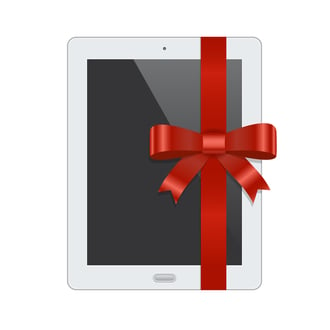 Are you looking for work in Woodstock? Liberty Staffing Services is an employment agency with ten branch locations across southwestern Ontario. We offer employment opportunities in office, warehouse, and industrial sectors.
Our office in Woodstock Ontario is hosting a Register to Win Contest. We're giving away a FREE tablet! Register for work at our Woodstock branch during August or September 2016 (anytime Monday to Friday, from 8am to 5pm) and you will automatically be entered to win a free Samsung Galaxy Tab A 8" Tablet!
Already registered with us? That's okay! You can enter into the Register to Win Contest as well. Simply refer a friend to register with us. You will receive one ballot per registered friend. The more people you refer, the more ballots you will obtain.
No registration fee or contest entry fee required.
Register with us today!
925 Dundas Street, Unit 3A
Woodstock, Ontario
Hours of operation: Monday to Friday from 8am to 5pm
Need more information? Call us at 519-539-7961 or toll free at 1-866-351-7519.
---
Terms and conditions apply. Entrants must be a resident of Ontario and must be able to legally work in Canada. One ballot per registered individual. If you registered with Liberty Staffing Services prior to the Register to Win Contest, and you refer a friend between the specified contest dates, you will be automatically entered into the contest, with one (1) ballot per successful referred individual. One (1) Samsung Galaxy Tab A 8" Tablet will be awarded to one (1) randomly selected winner. Liberty Staffing Services Inc. has full authority to change the brand, sizing, and any other aspect of the prize at any point in time and without notice.
The Register to Win Contest excludes online registration. This promotion is only offered to those who physically come in and register with Liberty Staffing Services Inc. in Woodstock Ontario between August and September 2016, during hours of operation, and excludes all other Liberty Staffing Services offices. Failure to comply with these terms and conditions will result in the possible termination of contest entry, as decided at any point in time by Liberty Staffing Services. By entering in the contest, you agree to the following terms and conditions and give Liberty Staffing Services Inc. full consent and authority to use your name and photo for media publication.