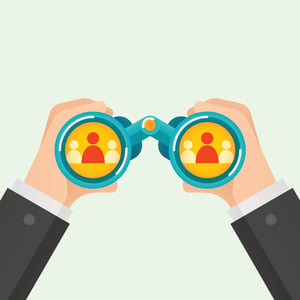 Finding top quality talent can be difficult these days. Unemployment in Ontario is the lowest it's been in 40 years. Candidates have the ability to be picky when it comes to choosing between multiple job opportunities. You are competing with other businesses for the same pool of candidates. And if you're looking to fill a niche position which requires an exclusive skill set, obtaining the right candidate becomes even more difficult.
So what can you do to not only fill your open positions, but find the best possible candidate suitable for the job?
Don't hire just any candidate that comes your way. It's best to avoid hiring mistakes like this. To find top quality talent, here's what to do.
Refresh Your Job Advertisements
Since Ontario is at an all time low in terms of unemployment, job seekers have the ability to choose a job from the cream of the crop. Cater to this. It's no longer about what requirements you are seeking, but why the candidate should work for you.
When creating a job advertisement, first list all the benefits that a job seeker can obtain if they work for you. For example, do you host free company events? Do you have a great benefit program, or commission structure? Is your office dog friendly? Do you offer free snacks to employees? Write down any incentive that you offer in your job advertisement. Think about why the job seeker should apply to your company.
Next, discuss company culture. What can the employee expect when they come and work for you? Do you have a large team of individuals who are passionate about what they do? Do you have a tight-knit team focused on building up a company?
Lastly, state what you are looking for in an ideal candidate.
Connect With a Staffing Agency
The best thing you can do is connect with a staffing agency. Whether you need to fill temporary or permanent positions, Liberty Staffing can provide you with qualified workers when you need them. We specialize in filling general labour, warehouse, and office positions.
Connecting with a staffing agency will save you time and money. There's no need to create job advertisements, spend hours sifting through hundreds of resumes, prescreen candidates, and go through the interview process. Liberty Staffing will take care of all of this for you.
Ready to find that perfect candidate? Contact us today!