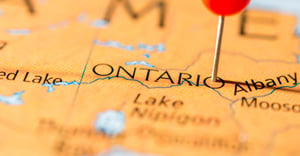 The fall is often considered the busiest hiring season in Canada. Many companies across a variety of industries are ramping up their operations to meet end-of-year goals, or to prepare for the holiday rush.
For someone thinking about looking for a new job, that means fall is the prime time to start sending out applications. What jobs are actually in-demand in Ontario right now?
Liberty Staffing has lots of job opportunities currently available. In fact, we're having a Hiring Event on October 2. Join us!
Looking for a job? Let Liberty Staffing connect you to the jobs you want. Apply today!
We've compiled a list of some of the positions we see cropping up over and over again. If you're looking for a job, try one of these great roles on for size.
1. Administrative Assistant
There's no denying the importance of the Administrative Assistant in the workplace. These workers are often the cornerstone of the office, handling many different tasks, and supporting their colleagues tirelessly.
Today's Administrative Assistants are tasked with keeping the office running like clockwork. They're responsible for completing clerical tasks, but employers are increasingly looking for assistants who can do more. If you have a specialized skill in accounting or bookkeeping, you'll have your pick of positions.
2. Welder
The manufacturing industry has been expanding rapidly across Canada for the last few years, and that's driven demand for a wide variety of trade workers.
There's currently a shortage of skilled tradespeople, which has made competition for Welders and other experienced workers fierce. If you're thinking about heading back to school, you might want to consider a career in welding.
If you're already trained and experienced, you're in luck! There has never been a better time to look for a new position as a Welder.
3. General Labourer
General Labourer was the most in-demand job last year, and demand still hasn't dried up. The ongoing manufacturing boom is one factor, but employers across all industries are looking for help with general labour tasks.
You can think of General Labourers as the jack-of-all-trades in the Canadian labour force, which is why they're almost always in demand across industries. A wide variety of tasks fall to general labour, so you can bet that you'll have a chance to learn and practice all sorts of skills.
If you're just getting your foot in the door, think about a position as a General Labourer.
4. Receptionist
You might think that automated answering systems, and live chat assistants, would make the Receptionist's role obsolete, but this is still one of the most in demand positions in Ontario, and beyond.
As technology has evolved, so too has Receptionist's positions. More complex telephone systems and computer software for logging customer information mean today's Receptionist is more tech-savvy than ever.
Of course, there's another reason Receptionists are still an important part of the team. They're often the first person that greets a customer or client. When making a good first impression is key, only a great Receptionist will do.
5. Customer Service Representative
Customer Service Representatives come in many shapes and sizes. Some of them may work at call centres, while others will be stationed at the checkout of your favourite shop. You can even think of the Receptionist as a type of specialized CSR.
The advent of technology like chatbot assistants and self-checkout scanners led many people to believe cashiers, and other CSRs, would soon be replaced by machines. This hasn't been the case at all. In fact, demand for great Customer Service Representatives has only accelerated.
Why? As more companies have focused on the customer experience, they've realized that machines just can't replace human interaction. Friendly, personable CSRs are still fundamental to outstanding customer service.
Find a Great Job Today
These are just some of the most in-demand jobs in Ontario right now. At Liberty Staffing, we see dozens of requests for other jobs, like Receivers, Brake Press Operators, and Data Entry Clerks.
If you're looking for a new job, get in touch with us today! Feel free to come to our Hiring Event on October 2. We can help you find the perfect job.