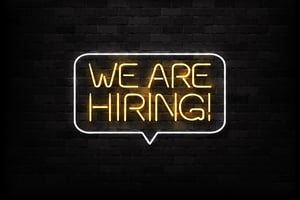 Liberty Staffing Services is hosting a Hiring Event on Wednesday October 2! Join us. This event will be held across all of our branch locations.
Liberty Staffing is an independent staffing agency with multiple branches across Ontario. First established in 1999, we have been helping people find work for 20 years.
This is a busy time of year for us, and we have lots of great jobs available.
We're having a hiring-blitz! Come to our Hiring Event. You could obtain a great job on the spot.
When:
Wednesday October 2, 2019
9 am - 3 pm
Where:
All Liberty Staffing branch locations.
We're Hiring:
- Full time candidates
- General Labour
- Warehouse
- Office
Bring in:
- Photo ID
- Proof of your SIN
- Your resume
You Could Win:
In addition to potentially obtaining a great job, we are giving away one $50 President's Choice gift card per branch location! Register with us on October 2, and your name will be put into the draw.
Already registered with us? Refer a friend to come to our Hiring Event! You could gain $100 for your referral.
Come to our Hiring Event! Contact a Liberty Staffing branch nearest you if you have any questions.