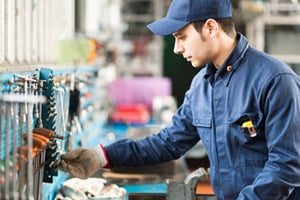 Employers looking to hire temporary staff may struggle to find skilled candidates with the right experience and workplace traits to seamlessly integrate into a new office environment. After all, a temporary staffing solution is supposed to be an easy way to integrate fresh talent to your office for extra support, to help you make a project deadline, and more.
The good news is that employers don't have to struggle to bring temporary staff into the office. There are simple ways to employ temporary workers, giving hiring managers more reasons to hire temporary staff than ever. With adequate support from a staffing agency and the support of your permanent team, adding temporary staff to your roster can help your business stay competitive and even grow. Here are the top seven reasons to hire temporary staff.
1. Seasonal Help
For some businesses, the amount of work to be done may vary depending on the time of year. When you hire temporary staff, you get help where you need it without spreading your full-time employees thin. Getting extra help during certain times of year without the financial commitment of hiring extra full-time workers is just one of the many reasons to hire temporary staff.
2. Flexibility
One of the reasons to hire temporary staff is their flexibility in the workplace. You can have them cover unpopular shifts or do the tasks your full-time employees are too busy to get done. You'll reward your staff with greater productivity and higher employee morale thanks to the flexibility of temporary staff.
3. Support Your Employees
When your staff is too busy to do their job correctly, or they're being asked to take on extra responsibilities, then your workplace satisfaction suffers. Overworking your employees can only lead to high turnover as well as low morale and low workplace efficiency. Even the most prepared business owner knows that sometimes the inevitability of life swoops in and takes a toll on your workplace flow. Luckily, hiring temporary staff is an easy solution to avoid overworking your staff.
4. Trial Period
There are certain risks associated with bringing on new employees. Along with the costs of onboarding and training a staff member, you also spend plenty of time looking for the right candidate and conducting interviews. Some employers understand that there's more to a great employee than acing the interview, and they turn to temporary-to-permanent hiring methods to try out a potential team member without the big financial commitment of fully hiring them.
5. Support from the Staffing Agency
Among the many reasons to hire temporary staff is the added staffing agency support. The time and money spent hiring temporary staff can eat away at your business's productivity. Instead, a staffing agency can give you a great pool of candidates, easy hiring process, and HR support to help with hiring temporary staff at your company.
6. Save Time
In addition to offering hiring support, staffing agencies help your business save time, as you don't have to spend extra resources on in-house recruiting and hiring. Through the support they offer, temporary staff also give your business the time to focus on growth and development rather than just trying to play catch up with regular business tasks.
7. Try New Projects
For business owners looking to expand into new areas of development, the ability to take on commitment-free staff is another reason to hire temporary workers. With temporary staff, your business can explore new areas and conduct new projects without worrying too much about the consequences—if it doesn't work, you can just move on! The temporary staff is there to help your business and support your endeavors.