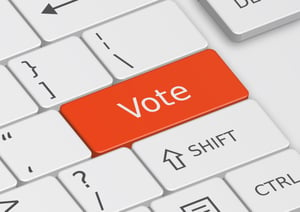 Liberty Staffing's London, Ontario branch has recently been nominated in the Top Choice Awards for 2020. This is the first year that we've been nominated in this contest. We are seeking your vote for Top Employment Agency in London!
Liberty Staffing Services is an independent staffing agency with multiple branch locations across Ontario. We offer general labour, warehouse, and office jobs to candidates in temporary, temporary to permanent, and permanent opportunities.
If you have registered at our London office in the past, and we have found you employment, we hope that you will vote for our business to win the Top Choice Award.
Voting is simple to complete. Here's how you can vote for us.
1. Visit the Top Choice Awards here.
2. Click on the vote/start button.
3. Complete answering a series of questions regarding Liberty Staffing's services and customer service in London.
4. Submit your answers, then confirm your responses through your email address.
Thank you for taking the time to vote for our agency! Your opinion and feedback is very important to us. Contact our London office at (519) 453-9021 if you have any questions.