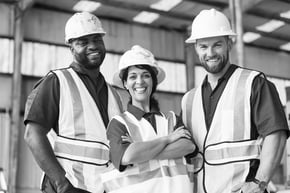 Are you looking for a great job in Guelph, Ontario? Liberty Staffing Services is currently hiring General Labourers for our client.
First established in 1999, Liberty Staffing Services is an independent staffing agency with multiple branch locations across Ontario. We connect great people with great jobs! Our main goal is to help job seekers (like you) find meaningful employment.
If you're looking for employment in Guelph, we hope you'll apply to this great job opportunity. Here are the job details.
Starting Wage:
$18/hour
Shift:
Day shift runs from Monday - Thursday from 6:30 am - 4 pm and Friday 6:30 am - 3 pm.
Job Duties:
- Grind or chip excess metal from metal products using hand tools
- Touching up welds
- Cleaning and oiling of large tanks
- Some assembly work
- Material paint preparation
- Cleaning tapped holes
- Pressure washing assemblies
- And other duties that would include before or after care of weldments
Apply Today!
If you are interested in this position, apply to Liberty Staffing today! Call or email us your resume, as our office is temporarily closed due to COVID restrictions.
Call: (519) 823-9697
Email: libertyguelph@gmail.com
214 Speedvale Avenue West, Unit 4
Guelph, ON N1H 1C4