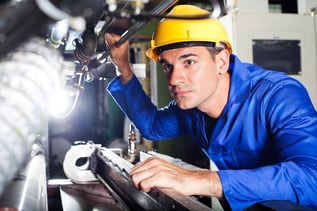 Are you looking for a great, full time job in Brampton, Ontario? Liberty Staffing Services is recruiting for multiple Mechanical Assembler roles on behalf of our client!
Liberty Staffing Services is an independent staffing agency with multiple branch locations across Ontario. First established in 1999, we have been helping job seekers find work for over 20 years! Whether you're looking for a general labour, warehouse, industrial, or office role in a temporary, temporary to permanent, or permanent opportunity, Liberty Staffing can help.
Here's some more information about the Mechanical Assembler roles that we currently have available.
Shift:
Monday to Friday
6am to 3pm
Pay:
$19/hour
Job Duties:
- Assemble pipe preparation tools in accordance with engineering drawings, work instructions and Quality Maintenance Actions Sheets (QMAS) provided
- Test each tool to ensure the highest quality tool is manufactured
- Pack finished tested assemblies, applying appropriate labeling and packaging materials
- Use selection of proper components
- Maintain inventory of components making use of the kanban card system to ensure inventory accuracy
- Assist with inventory and cycle counts
- Package assembled tool and mark/label as required
- Support and utilize lean MFG principles and company FEM initiatives
- Utilize company safety policies and company procedures
Education and Skill Requirements:
- Mechanical knowledge and dexterity required
- Good verbal and written communication skills
- Able to read and interpret engineering drawings and specifications
- Able to safely operate hand and power tools
- Working knowledge of hydraulic, mechanical, and electrical systems
- Able to use inspection instruments including calipers, verniers and pi tapes
- Able to work with minimal supervision
- Proficient computer skills for assembly data entry
- High school diploma with college related background or equivalent technical training preferred
Apply Today!
Does this career opportunity sound perfect for you? Apply with us today! Our physical office is temporarily closed due to COVID restrictions, but we are available by phone or email. Contact us today!
Call: (905) 799-8586
Email: bramptonliberty@gmail.com