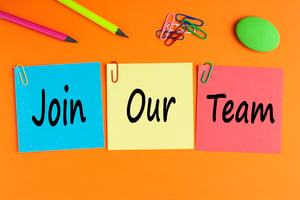 Liberty Staffing currently has five Office Recruitment Specialist positions open! We are internally hiring for our Guelph, Kitchener, Cambridge, Mississauga, and St. Catharines offices.
We're growing! These positions are newly created divisions for our already successful offices.
The Office Recruitment Specialist will be responsible for providing exceptional staffing services to client companies in the Office sector, and offer a high level of customer service to our employees.

Liberty Staffing Services Inc. is an award-winning, independently-owned staffing agency with ten branches across southwestern Ontario. We have been providing exceptional flexible staffing solutions to businesses and assisting individuals with obtaining employment since 1999. Temporary, temporary to permanent, and permanent staffing is what we offer to warehouse, industrial, and office sectors in Ontario.
Perks of the Position:

- Competitive base salary, plus commission and benefits
- Flexible schedule (Monday to Friday, 7am to 4pm or 8am to 5pm)
- Great training program, with a supportive team
- Great opportunity for career growth within the company
- Rewarding career, in which you're able to help people find work and provide staffing solutions to businesses in the area
Responsibilities:

- Sourcing office applicants utilizing various marketing mediums
- Screen, interview, and assess each candidate that registers with Liberty Staffing to match their skills with our clients' requirements and corporate culture
- Create and build relationships with new and existing clients
- Develop relationships with assignment employees
- Provide an essential link between clients and employees
- Collect and verify payroll timesheets for accuracy
- Collaborate with Business Development Representatives in selling staffing solutions to local businesses
- Complete site safety inspections
- Fulfill client orders with the best-qualified and most committed workers
- Perform our level of service process to monitor and manage the fulfillment process while exceeding client expectations
- Adhere to WSIB processes
Requirements:
- Minimum 1 year of experience in full end-to-end recruitment environment
- 2 – 3 years of experience working in a service-based environment
- Must possess a College Diploma or University Degree in Human Resources or a related field
- Recruitment and job interviewing skills required (experience in the staffing industry an asset)
- Excellent interpersonal and communication skills
- Strong prioritization and time-management skills
Join our team today! Please send your resume to: recruiting@libertystaffing.ca
Liberty Staffing Services welcomes and encourages applications from people with disabilities. Accommodations are available on request for candidates taking part in all aspects of the selection process. To request an accommodation, please contact Liberty Staffing Services.