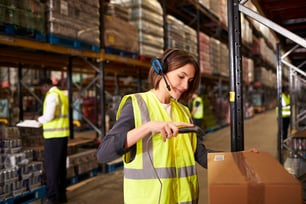 Are you looking for a great job in Guelph, Ontario? Liberty Staffing Services is currently recruiting Warehouse Associates on behalf of our client in the south end of Guelph.
Liberty Staffing Services is an independent staffing agency with multiple branch locations across Ontario. We have over 50 Warehouse Associate jobs currently available! These jobs have the potential to lead to long term, permanent employment.
Here's more information about the Warehouse Associate positions.
Shifts and Pay Rate:
Overnight Warehouse Associate: Sunday - Thursday from 10pm - 6am ($20/hour)
Afternoon Warehouse Associate: Monday - Friday from 2pm - 10pm ($17/hour)
Weekend Warehouse Associate: Friday - Monday from 10am - 8pm ($17/hour)
Job Duties:
As a Warehouse Associate, you will be packing and picking orders, then filling boxes with product. You may also be assembling boxes and doing some general clean up.
$150 Signing Bonus Program
Liberty Staffing is currently offering a great $150 Signing Bonus Program! If you're new to Liberty Staffing, or if you've already registered but haven't worked with us in 2021, you're eligible for our $150 Signing Bonus. Once you work 150 hours with us, you'll receive an extra $150 added to your pay. This promotion runs until December 31, 2021.
Apply Today!
Does this sound like the career for you? Apply with Liberty Staffing Services today! If you've never registered with us before, you can start our application process online. Once you've completed this, call us. If you're already registered with us, call us right away!
Our phone number is (519) 823-9697. We look forward to hearing from you!