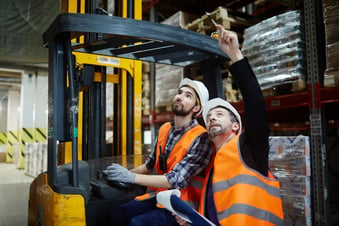 Are you looking for a great job in Woodstock, Ontario? Liberty Staffing is currently hiring Forklift Operators for weekend shifts for our client in Woodstock!
Liberty Staffing Services is an independent staffing agency with multiple branch locations across Ontario. First established in 1999, we've been connecting great people with great jobs for over 20 years. We help job seekers find meaningful employment, and provide flexible staffing solutions to local businesses.
We're hiring! Here's more information about this Forklift role.
Pay:
$18 - $21/hour (based on experience and interview)
Weekend Shifts Available:
7am - 3:30pm Saturday and Sunday
3:30pm - 12am Saturday and Sunday
12am - 8:30am Saturday and Sunday
Job Responsibilities:
- Operate a Counterbalance Forklift
- Pick and pack orders
- Organize the warehouse
- Lifting up to 50lbs repetitively
- Operate a Tugger
Requirements:
- Must have previous Forklift experience
- Must have Forklift certificate and transportation of dangerous goods (or be willing to get this within the first 2 weeks)
Apply Today!
Please email and call to apply, as our office is temporarily closed due to COVID restrictions. We are available by email/phone only.
Email an updated resume to: libertystaffingwoodstock@gmail.com
Call: (519) 539-7961
If you've never registered with Liberty Staffing before, you can also start our online application process here: www.libertystaffing.ca/apply-online