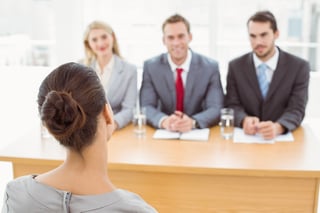 Are you heading into an interview? Interviews can be nerve-wracking, especially if you are unprepared. When your dream job is on the line, you want to make sure that you make a great first impression during the interview process. After all, an interview can make or break your chances of gaining employment. Liberty Staffing Services would like to provide you with some tips to help you prepare for an interview.
Print Multiple Copies of Your Resume
It's always a good idea to bring multiple copies of your resume to an interview, just in case. There may be more than one employer conducting your interview. Best case scenario is that everyone will have a copy of your resume on file.
Research the Company
Chances are that you've already checked out the company before you applied to the job, which is great. Also make sure to do some further research on the company before you head into the interview. It's important to know what the company does in order to have an idea of where you can bring your skills and experience. By doing further research on the company, you will be prepared to answer any questions that are asked of you.
Dress Professionally
Pick out the clothes that you are going to where the day before your interview. Remember to keep your dress code professional. Dress for the job that you would like to have.
Have References Available
During the interview process, an employer may ask you to provide references. Make sure to have a list of references available for your interviewer. Most candidates offer a list of three references.
Ask Valid Questions
At the end of the interview, employers will usually ask a candidate if they have any questions. This is your time to shine. Asking valid questions shows that you are interested and want to know more about the position and/or company. Here's where you can ask any questions that were left unanswered during the interview process. Probably the most common (and important) question you can ask is when the employer will make their hiring decision.
If you have any other questions regarding how to prepare for an interview, please contact Liberty Staffing. We would be happy to help you. We wish you the best of luck in your upcoming interview!