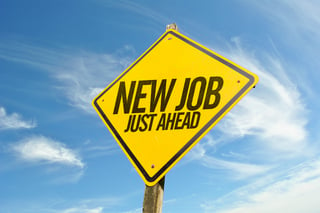 With the beginning of the new year, many people make resolutions. As it is now mid-January, it's time to really start cracking down on those resolutions, and get serious about the year ahead.
Many people make resolutions which involve their career/professional life. Perhaps you are hoping to change careers, or obtain a new job, or gain a promotion. Whatever career-related goal is on your mind, January is the perfect time to start implementing them. Here's why the new year is the perfect time to start a new career.
Optimal Season to Apply
In most cases, businesses gear up during the spring, summer, and fall in terms of production levels. Therefore, peak hiring season also follows. This is why January is the perfect time to apply to different positions, and gain a new job. The number of candidates applying to positions in January will be significantly lower, especially compared to the summer time (in which you have to compete with students looking for full time work).
Peak Training Time
The holidays are over, and most businesses have overcome their busiest production times. Many businesses state that January/February is their slowest time of the year. Often, they are termed as "catch-up" months. January is the perfect time to start a new job mainly because you'll know that you will receive thorough training. Hiring managers have the time to show you around the facility, and go through policies and procedures in detail. You will also have ample time to get accustomed to your new responsibilities, and how to use the new software/machinery etc., before peak season begins.
Fresh Start
To most, the start of a new year means a fresh, rejuvenating, clean slate. It's the ideal time to try new things, get back on track, and plan for the year ahead. You have 12 months full of opportunity ahead of you. That's why goal setting in January is so popular. Everyone's mind is on resolutions and improving life in 2018.
A calendar year change is the perfect time to job search, and venture into a new position. With a new job comes new responsibilities, tasks, and training sessions.
Start 2018 right by connecting with a staffing agency, like Liberty Staffing Services, to find a new job. Apply with us today!