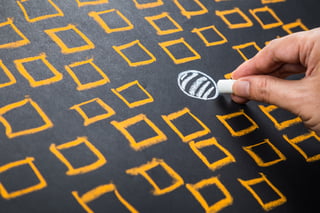 Need to hire staff? The hiring process can be tedious, particularly when you need to hire a large amount of employees in a short amount of time. Posting job advertisements, sifting through hundreds of resumes, and interviewing candidates takes a lot of time. When production levels are at an all time high, you need more hands on deck as soon as possible, but how are you going to find the time to hire the right people? Whether you're in the HR department, or you're the president of a company, you don't need to do the hiring alone.
Liberty Staffing Services is an independent staffing agency with eleven branches across Southwestern Ontario. Our agency is privately owned and was first established in 1999. We provide customized, flexible, and permanent staffing for industrial and office businesses in Ontario.
If you're looking to hire, here's why you should partner with an independent agency like Liberty Staffing, instead of a large corporation.
1. We Take the Time to Understand Your Staffing Needs
Liberty Staffing takes the time to fully understand your staffing needs, and the unique logistics that might be needed in delivering these requirements. We provide you with care and attention in order to successfully place workers at your facility. Our staffing firm also takes the time to get to know our job seekers who come in to register, to ensure that we find the right fit for them. We do not treat client companies or our employees as mere numbers, as large staffing corporations do. We're all about being personable and reachable.
2. Qualified Candidates in the Area
Let's say you have a large project coming up, and you need ten temporary workers to start at your company within the next couple of weeks. You wouldn't go to the next town or city to find workers to fill the vacant positions. Ideally, you'll bring on workers that live close to the company facility, to ensure good attendance, and easier transportation access for your employees. You'll want to partner with a niche staffing agency, rather than a large firm, to do this. In most cases, independent agencies have candidates who reside close to their agency location. Liberty Staffing has thousands of local, qualified candidates ready to go whenever you need. Large agencies gather candidates from a disperse geographical area, which could mean that your temporary workers are travelling longer distances to get to your job. We're local, and our employees are loyal to jobs in the vicinity.
3. Excellent Customer Service and Follow Up
Independent agencies have the ability to provide you with customized services to fit your needs, unlike large corporations. Liberty Staffing offers temporary, temporary to permanent, and permanent staffing solutions. We provide job-specific and customized testing, depending on the type of position that you are hiring for, and we pre-screen every candidate before sending over their information for your approval.
Along with this, Liberty Staffing Services also offers comprehensive management of payroll, health and safety and other legislated employer responsibilities, and easy billing with detailed weekly invoices.
The follow up is just as important to us as getting qualified people in the door for you. We will follow up with you throughout the recruiting process to ensure that we have found the right people for your business.
4. Big and Small Companies are Treated Equally
Whether you're in need of one new member, or hundreds of temporary workers, Liberty Staffing treats all client companies with the same respect and professionalism. Your business and partnership is important to us, even if we play a small part in your recruitment.
5. Niche Markets
While large firms staff a wide variety of fields, independent agencies offer staffing solutions in niche markets. Liberty Staffing, in particular, provides temporary and permanent workers in general labour, warehouse, industrial, and office sectors. Within these areas, we get more specific and detailed, such as: Forklift Operators, Machine Operators, Order Pickers, Packers, Warehouse Supervisors, Logistic Coordinators, Receptionists, Data Entry Clerks, Accounts Payable/Receivable, etc. Let us know what type of position you are looking to fill and we would be happy to help you.
Ready to partner with a staffing agency? Contact Liberty Staffing today!