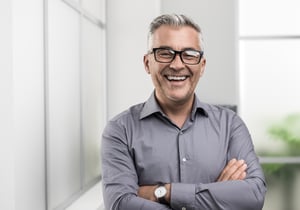 If you're a hiring manager, and you've just brought on some new employees from Liberty Staffing, there are a couple of things that you can to do ensure they succeed in their new positions. Of course, you should be providing all of your new employees with thorough training and reading materials regarding policies and procedures, but the conversation shouldn't end there. For example, you should also be introducing your new employees to other members of the company, and show them around the facility.
Here are a couple of other things that you should do to ensure that your new hires succeed in their new roles. Read on.
1. Give Thorough Training
The first thing that you'll want to do is make sure that you provide each new employee with thorough training. Take time to go over your policies and procedures. Provide them with a reference manual. Offer example situations in which the employee can practice their new skills. Then, go over the whole material again.
Without proper training, you're setting up the new employees to fail off the bat. The last thing that you want to do is have the new hires leave because of poor training, and then you'll have to start all over again.
Make sure that you always provide thorough training to every candidate.
2. Provide a Mentor
A great integration idea is to provide mentors for the new employees. The point of contact can offer answers to any questions that the new employees has, without having to go to the boss directly. Not only that, but a mentor can offer feedback throughout the work day, making sure that the new hire is following procedures correctly from the start.
3. Job Shadow
Another great training method is to get the new employee to job shadow an experienced team member. You probably have many great employees at your facility with years of experience that would love to have the responsibility of training new hires.
People learn differently. Some professionals learn best by doing. Job shadowing is great because the new employee can visually see what is to be done, and complete the task correctly.
4. Check In with Your New Hires
Okay, so you've thoroughly trained your new members, and you've provided a mentor for each person, and you've gotten them to job shadow an experience team member. Now what do you do? Check in with your new hires. This can be as easy as popping in to the new employee's office space, calling, or emailing them. We would recommend meeting with each person individually, in-person. It's important to be accessible.
There is always a learning curve with new employees. Check in and see how your new hires are faring, and if they are adjusting well to the new position.
5. Provide Goals and Feedback
Last, but certainly not least, to keep your new hires happy and motivated, you'll need to provide monthly goals, and give recognition and feedback to the new employees. This is great to do once your employees have completed all their training, they've settled in, and you believe that they are ready for the next step.
Whatever your business may be, these goals could be anything from setting production levels, to gaining a new sale, or completing receiving a shipment.
Need more tips? Ready to unlock great potential in your workforce? Contact us today to get started.