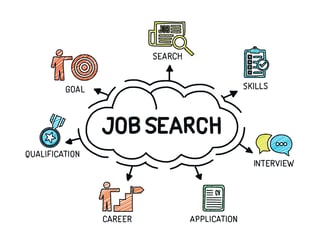 Let's face it - looking for employment can be tough. It can take weeks, even months, to secure a job. Gone are the days of searching in newspapers to look for work. With more and more candidates obtaining postsecondary education, the stakes are high, and competition is more fierce for job seekers out there today.
If you are looking for work, you need a leg-up in the competition. Here's how you can advance and expedite your job search. Read on.
1. Tailor Your Resume
Make sure to tailor and tweak your resume before you send it out to any position. After all, every position is different, so your resume should be tailored in order to fit the criteria required. Hiring managers will not invite you to come in for an interview if your resume does not check off any of the boxes needed to preform their open position successfully. If it doesn't seem like you'd fit the bill on your resume, most likely employers will think you unqualified for the position.
2. Use Social Media to Your Advantage
There are many great social media platforms out there that can help you in your job search. LinkedIn, Twitter, and Facebook are a few to name. Many companies use social media to let their immediate audience know that they are hiring. So you could get an exclusive heads-up that certain companies are hiring, instead of foraging through job sites.
Not only this, but your personal social media accounts can provide you the professional platform necessary to get your name out to potential employers. You can brand and market your skills and abilities through social media.
3. Attend Job Fairs
The good, old reliable way to expedite any job search is to attend job fairs. Job fairs allow you to get your name and resume out to hundreds of employers at one time. If you're attending a job fair, here are some tips for success.
4. Network
When it comes to obtaining employment, it's all about who you know. Be sure to network as much as possible, no matter where you are. Talk to family and friends and see if they know anyone that's hiring. A good word can go a long way.
5. Register with an Agency
Last, but certainly not least, is to register with a staffing agency like Liberty Staffing. We truly take the time to get to know each and every job seeker that comes through our door. Our goal is to find you meaningful employment quickly. Liberty Staffing will work with your needs and requirements. All that you have to do is come in and register with us. Once you are registered, we will do the job searching on your behalf, and we can offer you positions from there.
Ready to register? Apply with us today! We connect great people with great jobs.