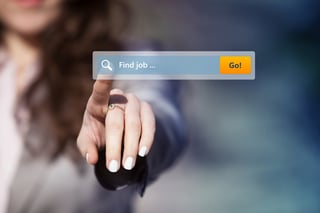 Searching for a job can be frustrating. It can takes weeks, even months, for you to secure employment. Your job search could be the problem. If you're looking for a way to improve your job search, here are some tips. Read on.
1. Update Your Resume
Your resume is usually the first point of contact that you have with hiring managers, so it's important that your resume is on-point. Make sure that you have relevant, up-to-date information on your resume, before you apply to any position. List your information as clearly as possible, as employers will not take the time to try and decipher your resume in a pile of hundreds of other resumes.
2. Network
Sometimes obtaining employment is all about who you know. Potential employers are more likely to hire someone in their immediate network. Ask colleagues, friends, and family members if they know someone who is hiring in your field.
3. Be Professionally Active on Social Media
LinkedIn, Twitter, and Facebook are just a few social media platforms that can really make you stand out from other candidates - especially if used professionally. These social media platforms have come such a long way over the years. Now, companies post their internal job advertisements on Twitter. You can also apply to job opportunities on Facebook. LinkedIn, of course, will always remain the epitome of professional networking. Be sure to use these social media platforms to your advantage when you're looking for work.
4. Consider Temporary Work
Taking on a temp job has many practical benefits. You can make strong industry connections while working a temporary contract, which you normally wouldn't make if you spent 100% of your time job searching. Also, employers will appreciate that you don't have a large gap of time between positions on your resume.
A temporary opportunity could lead to permanent employment, you never know. It's best to keep your options open while job hunting.
5. Apply with a Staffing Agency
A staffing agency, like Liberty Staffing, can help you find meaningful employment quickly. With recruiting representatives with years of experience, all that you have to do is come in and apply, and our recruitment professionals will do the job searching on your behalf.
Staffing agencies have access to hidden job markets, and they can coach you on the interview process and give you resume writing tips.
Looking for a job? Apply to Liberty Staffing today!