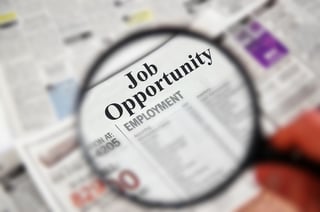 Anyone who's ever been in the market for a new job knows just how difficult and time-consuming it can be to gain employment. Securing a new job is difficult, especially if you're entering the workforce for the first time, and looking for work on your own. According to Workopolis, it can take Canadians, on average, about 16 weeks to find a new job. That's three months of work experience and money that you'll be missing out on. So what can you do? Apply to a staffing agency!
Staffing agencies can help accelerate your job search. Here are some of the benefits of partnering with a staffing agency, like Liberty Staffing Services.
Find Work on Your Behalf
When you partner with a staffing agency, you won't need to apply to job after job by yourself, on your own time. A staffing agency's goal is to find you work on your behalf. All that you have to do is come in and apply and let our recruiters know what type of work you're looking for. We'll take it from there.
Access to Hidden Networks
Staffing agencies have access to hidden job networks. That means that an agency's jobs are not always posted publicly online, because they have such a large pool of candidates to choose from already. So when you apply to an agency, you can be offered job opportunities that aren't publicized, granting you a better success rate in obtaining employment.
Experienced Recruiting Professionals
Agencies have recruiting professionals with years of experience on hand to help you in your job search. Recruiting professionals can be a great tool for new grads looking to enter the workforce. They can give advice on your career path, the current job market, and even your resume.
Free Service
Is there a fee to use a staffing agency as a job seeker? No! This is a common misconception. Reputable staffing agencies will not charge you a fee to use their services to find work, nor will they take a cut from your paycheque. Staffing agencies are completely free for job seekers.
Apply to Liberty Staffing today! We offer job opportunities in warehouse, industrial, and office sectors. If you're looking for work in southwestern Ontario, get in touch with us. We will work with your needs and requirements to find the perfect job for you.