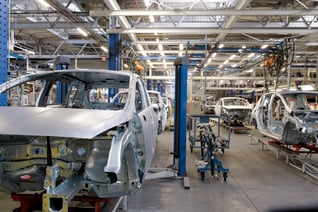 Are you looking for a great full time job opportunity in the automotive industry? Searching for a job in Woodstock, Ontario? Liberty Staffing Services is currently hiring Automotive Assemblers!
First established in 1999, Liberty Staffing Services is an independent staffing agency with multiple branches throughout Ontario. We connect great people with great jobs!
Here's some information about the Automotive Assembly jobs that we currently have available.
Details:
Shift: Rotating days and afternoons - 2 week shift rotation
Paying: $19.10/hour (days) or $20.10/hour (afternoons)
Location: Woodstock, Ontario
Job Duties:
- Assemble various car parts
- Quality inspection
Requirements:
- Must be comfortable working in a very fast-paced and repetitive environment
- Lifting up to 30+ lbs.
Apply Today!
If this sounds like the career for you, call our Woodstock office immediately at (519) 539-7961. Or, you can email us your resume at: libertystaffingwoodstock@gmail.com
Due to COVID restrictions, and in order to keep everyone safe, our physical office is temporarily closed. We are available by phone or email only.