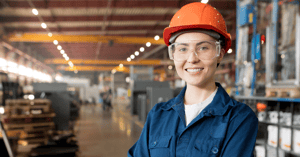 Yesterday (Sunday March 8, 2020) was International Women's Day. International Women's Day is celebrated on March 8 every year around the world. The day focuses on the social, economic, cultural, and political achievements of women in the past, and present.
We would like to take this time to appreciate all the women that work internally, and as assignment employees, for Liberty Staffing Services.
Thank you! We wouldn't be where we are today without you.
About Liberty Staffing Services
First established in 1999, Liberty Staffing is an independent staffing agency. We first started with one branch location in Cambridge, Ontario. Flash forward to 2020, and we have grown to nine branches throughout Ontario.
Liberty Staffing helps job seekers find work. Our agency offers general labour, warehouse, industrial, and office work in temporary, temporary to permanent, and permanent job opportunities.
Our company is largely run by women. Many of our recruiters are women.
Our Assignment Employees
A common misconception/stereotype about general labour, warehouse, and industrial work is that these fields only hire men. This is not true. Liberty Staffing places out many women for these types of roles.
Whether we are looking for a general labour, warehouse, or an office candidate, Liberty Staffing hires and places out many women in the working world. These women are smart, professional, talented, and are great at what they do.
We would like to thank all the women that come in and apply with Liberty Staffing. Thank you for choosing us, and for working with us!
Happy International Women's Day to all of our employees!