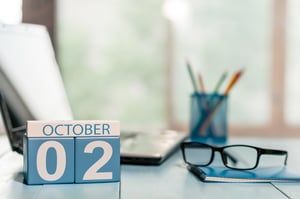 Are you looking for work in Ontario? Liberty Staffing is hosting a Hiring Event across all of our branches tomorrow! Join us.
Liberty Staffing is an independent staffing agency with multiple branch locations across Ontario. We just celebrated 20 years of business! We help job seekers find meaningful employment. Whether you're looking for a temporary, or permanent job, Liberty Staffing can help.
Come to our Hiring Event! We are hiring for full time general labour, warehouse, and office positions. Not only could you gain a great job on the spot, but your name will be put into a draw to win a $50 gift card!
When:
Wednesday October 2, 2019
9 am - 3 pm
Where:
All Liberty Staffing branch locations.
Already Registered?
Have you already registered with our agency? If you have a friend or family member that's looking for work, tell them about our Hiring Event. You could gain $100 for your referral!
Liberty Staffing connects great people with great jobs! We hope that you'll join us for our Hiring Event.
Contact us today for more details.