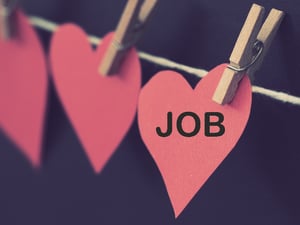 Are you ready for a career change? Perhaps you're a recent graduate entering the workforce for the first time. Whatever your situation may be, your goal is to find a job that you'll love.
This Valentine's Day, apply with Liberty Staffing Services. We can help you find the job of your dreams! After all, you'll be spending 40 hours a week at work, so it's important to find a job that you enjoy, and obtain a position that you're passionate about.
Here's how Liberty Staffing can help you find a job that you love.
About Liberty Staffing
First established in 1999, Liberty Staffing Services is an independent staffing agency with nine branch locations across Ontario. We offer general labour, warehouse, industrial, and office positions in temporary, temporary to permanent, and permanent opportunities.
Our recruiters have years of experience, and can help you find work.
We'll Conduct an Interview
In order for us to help you find a job that you love, you'll have to apply and come in for an interview. This interview will help us to better understand what you're looking for career-wise. During the interview, we'll get to know you and your requirements, so that we can match you with your ideal job opportunity.
Offer You Work
Once you've come in for an interview, and you've registered with Liberty Staffing, we can start calling you for our available positions. At this point in your job search, it's only a matter of time before we match you with your ideal job.
We will call you and let you know about job opportunities that we feel would best suit you. The great thing is that you can listen to the job description that we provide you, and decide on whether that particular position sounds like the right one for you. If it's not something that you're interested in, that's okay. Liberty Staffing will continue to help you in your job search process.
Apply with us this Valentine's Day! Contact your nearest Liberty Staffing branch today.