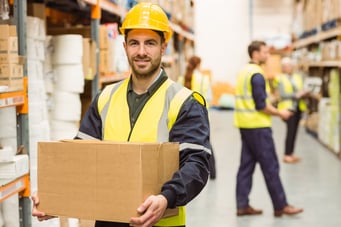 Are you looking for a great full time job in Guelph, Ontario? Liberty Staffing is currently hiring Warehouse Workers!
Liberty Staffing Services is an award-winning, independent staffing agency with multiple branch locations across Ontario. First established in 1999, we've been helping local job seekers find employment for 24 years!
Liberty Staffing offers general labour, warehouse, industrial, factory, and office jobs in temporary, temporary to permanent, and permanent opportunities.
Here's more information about the warehouse jobs that we have available.
Warehouse Jobs
Full Time Positions
Temporary with Long Term Potential
$18/Hour
Afternoon Shift
3:30pm - 12am
Starting ASAP
Job Duties
- Working in the receiving department, ensuring orders are correct and not damaged.
- Putting stock away on shelves.
- Can be lifting up to 50lbs.
- Steel toes required.
- This position involves a lot of walking.
Apply With Us Today!
Ready to apply to this great job opportunity? Apply with us today!
Call/text: 519-823-9697
Start our online application:
www.libertystaffing.ca/apply-online/
Visit:
214 Speedvale Ave. West, Unit 4
Guelph, Ontario
N1H 1C4