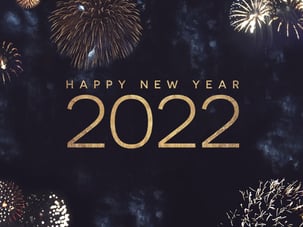 Liberty Staffing Services is an independent staffing agency with multiple branch locations across Ontario. We help job seekers find local employment, and provide Ontario businesses with flexible staffing solutions.
We offer general labour, warehouse, industrial, and some office jobs/staff members in temporary, temporary to permanent, and permanent opportunities. Liberty Staffing connects great people with great jobs!
The new year is fast-approaching! January 1 is right around the corner. We would like to take some time to wish you well and provide you with information about our hours of operation during the holidays.
Happy New Year
Liberty Staffing Services would like to wish our employees, clients, and and their families a happy new year! Wishing you professional success, happiness, and good health in 2022.
2020 and 2021 have been challenging years. We hope that 2022 brings you the very best! If you're looking for a new job in the new year, we can help. Apply with us! Start our online application process.
Hours of Operation
Normally, our hours of operation are Monday to Friday from 8am to 5pm. However, with the upcoming new year holiday, our hours of operation will be:
Friday December 31 (New Year's Eve): 8am - 12pm
Monday January 3: Closed
If you need to reach us when we are closed, please contact your nearest Liberty Staffing branch location by phone or email. We will respond as soon as we can.
Happy new year!