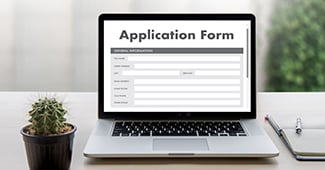 Every hiring manager knows the pain of filling an open position, only to find out that the person is not a good fit for the job. One of the best ways to avoid this situation is to improve your candidate screening processes.
Looking for great new applicants for your open jobs? Contact Liberty Staffing today to find out how we can help you avoid the frustration of hiring the wrong people.
Here's more information about applicant screening and how you it can greatly improve your workforce.
What is Applicant Screening?
Sometimes people hear about applicant screening tools and think, "Isn't that what the interview is for?"
And it's true–interviews are part of the screening process. They are only a piece of the staffing puzzle, though. If you are overly dependent upon the interview process to screen applicants, you're going to end up spending way too much time and money on this part of staffing.
Applicant screening is what you should do before you get to the interview stage.
Think of applicant screening as the process of receiving and reviewing the applications as they come in. At this stage, successful screening looks like ruling out poor candidates so that they don't take up any more of your time. It's also about differentiating between high value candidates and those that you're unsure of but are willing to find out more about.
Benefits of Better Screening
When you screen your candidates more effectively, you benefit in countless ways, including the following: hiring better applicants for the right positions, saving time and money on your recruiting processes, reducing the amount of turnover in your workplace, building teams with better relationships, and creating a workforce that performs more efficiently.
Use Automation Tools to Quickly Rule Out Poor Candidates
There are some incredible tools available that automate certain parts of your screening processes.
When job seekers fill out an online application for a position at your company, automated screening tools can quickly filter out the weakest candidates–people who don't follow the instructions or don't have the minimum qualifications or included information in their application–all items that you may view as a red flag.
This saves you time because you can focus on applications from serious candidates.
Go Beyond the Resume
If you only hire someone based on how they look on their resume, you're taking a pretty big (and unnecessary) risk.
Resumes are essential and they can tell you a lot about your applicant. But you must look at more than the resume to get the whole picture.
Some strategies for this include checking the candidate's social media to get to know them better, having a short (10-15 minute) phone screening before you arrange a longer, in-person interview, and crafting insightful interview questions.
Have a Staffing Agency Screen Your Applicants for You
It's easy to get tired of creating job listings, promoting open positions, reading resumes, sending follow up emails, setting up interviews, and going through the time-consuming steps of screening candidates.
A staffing agency can help! Staffing agencies do the heavy lifting of recruiting, hiring, and onboarding on your behalf. At Liberty Staffing, we know how to screen candidates because we do it every single day.
Staffing agencies screen countless applicants for jobs across multiple industries. For example, at Liberty Staffing, we staff some of Southern Ontario's top manufacturers, warehouses, offices, and more.
We have the software and the knowledge that you don't need to worry about. When you outsource your staffing responsibilities to an experienced and qualified staffing agency, you end up with a faster, smoother, and more successful hiring experience.
Ready to Find Great Candidates?
You don't have to worry about screening candidates if someone else does it for you!
Liberty Staffing makes connections between employers and job-seekers. We look forward to working with you and helping you find the right people to fill your open positions. Whether you're looking for temporary workers, permanent staff, or part-time or full-time workers, we can help.
Contact Liberty Staffing today to get started!