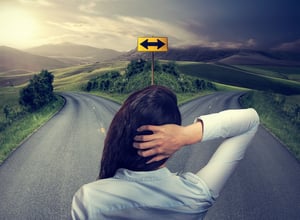 Your career can impact many aspects of your life, so it's important to make sure that you like what you do. When you don't enjoy going to work, and you have one bad day after another, your career can leave you feeling unsatisfied and unhappy overall. Life is short. Make sure that you go for your dream job.
Finding your dream job can be a large task in itself. If you are unhappy at your current place of employment and would like to make a career change, or if you're entering the workforce for the first time, here's what you can do to discover the job of your dreams.
Try Out Different Fields
Your best bet would probably be to start an entry-level opportunity in an interested field, and then go from there. Try out different fields, if you can, and see which one you prefer best.
If you're just staring out in the workforce, try to obtain volunteer opportunities in fields which interest you. Employers may not be able to hire you right after you've graduated because you may not have the necessary experience required yet. Volunteering is a great way to get your feet wet.
Go to School
Making advancements in your education can never hurt. If you are financially able to take a course or program in the field that you think would be right for you, go for it! After all, your dream job could require a more advanced level of education. No matter how old you are or how long you've been away from a classroom, anyone can learn new things. There are many options to advancing your education: you can take an online course, night classes, attend seminars and presentations, or go back to school full time.
Meet with a Career Counsellor
If you're really struggling to figure out what you want to do in terms of your career, meet with a career counsellor. A career counsellor will make you complete a series of personality tests and career quizzes, to help better understand what career would be right for you.
Partner with a Staffing Agency
Liberty Staffing can help you find the job of your dreams. We offer office, warehouse, and industrial jobs in temporary and permanent opportunities. Temporary jobs can be a great way for you to try out a position to see if you like it. At Liberty Staffing, we take the time to get to know you, and your professional needs and requirements. Contact us today to get started!