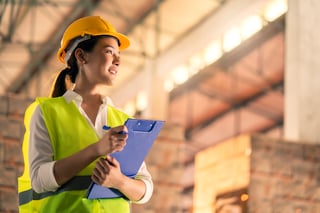 It is not too late to find a great summer job. Seasonal employers often hire right up until the season starts. As schools get out, summer employers will start ramping up their hiring for general labour positions.
Liberty Staffing Services is an independent staffing agency with multiple branch locations across Ontario. General labour work is what we specialize in. We help local job seekers find meaningful employment.
If you're looking for a great general labour job this summer, be sure to check out all the ways that Liberty Staffing can help you find what you're looking for!
Benefits of a General Labour Job
Employers hire general labourers all year long. Many find that they have an influx of positions available in the summer. These employers often work with a staffing agency (like Liberty Staffing) because it helps them fill positions quickly and efficiently with qualified candidates who have already been vetted by the agency.
General labour positions allow you to stay active, work with your hands, and constantly learn new skills. A general labourer is someone who performs tasks as assigned for their employer, including maintenance, construction, debris removal, janitorial tasks, cleaning, landscaping, etc. They often work with a variety of tools.
You also don't have to have specialized training to become a general labourer. If you're capable of picking up new skills, performing basic labour tasks, and working with others, you are in great shape for a general labour position. The day-to-day responsibilities of a labourer vary based on the specific industry they are employed in.
Obtaining a General Labour Position
There are some things you can do to make sure that you get the best general labour position available this summer. With some planning and attention to detail, you can find a great job doing work that you enjoy.
Working with a staffing agency, like Liberty Staffing, is one of the fastest and most predictable paths to gaining a great general labour position. Agencies have lots of employer connections. Staffing agencies know about jobs that aren't always publicly advertised.
Staffing agencies match workers with employers. Your first step should be to get connected with a staffing agency and start the application process through their hiring system.
Polish Your Interview Skills
Your interview is your best chance to wow your potential employer. Practice answering questions clearly and concisely, without sounding uncertain. If you are entering the workforce for the first time, check out these job application tips to learn about some useful strategies.
Ready to Work?
We're ready to help you! Liberty Staffing prides itself on finding great employment opportunities for job seekers. Whether you're looking for a temporary position or a permanent job, we can help!
Contact us today to start the process of finding your ideal employer. Working as a general labourer can be meaningful, well-paid work with plenty of opportunities for growth and advancement. Let's connect you with that great summer job you're looking for!