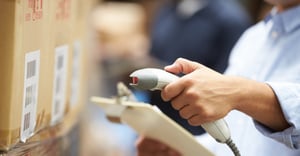 It's that time of year again. As the leaves fall and the weather grows colder, your thoughts are turning to the holidays. For many businesses, the last two months of the year are some of the busiest. In fact, December 21 is considered the busiest shopping day of the year.
Retail businesses, caterers, and restaurants all see a seasonal uptick in demand. If you're involved in warehouse operations, though, you know you'll also be much busier in the next few weeks. You'll need to ensure your product is making it to store shelves or into the hands of customers.
You're expecting this seasonal uptick, and you're certain you'll need to hire more Order Pickers to keep up with demand. The question now is how you should go about hiring those people so your team can keep pace with your customers.
Download our whitepaper to see how we solve our clients' evolving staffing issues
We put together this guide to help you smooth the hiring process.
Define Your Ideal Order Picker
Before you post a job ad, sit down and review the job description you'll include. You should describe the ideal person for the job of Order Picker in your warehouse.
Remember not to be too specific, as some of the best candidates may decide not to apply. On the other hand, being too vague could encourage people who aren't quite qualified to apply.
Your job ad should accurately describe the responsibilities of the role, as well as the skills the successful candidate will need to perform.
Defining the traits of your ideal candidate will help you sort applications and find the best applicants in short order.
Get Started Now
If you haven't already posted your job ad, it's time to get cracking. The holiday season in Canada usually starts around the first of November. Many warehouses and other businesses notice an uptick in operations after mid-October, though, as people try to get a head start on the busy season ahead.
You don't want to be caught off-guard, so it's better to make your hires sooner rather than later. If you delay posting your job ad, you might not be conducting interviews until November, meaning you may not have your new Order Pickers onboarded and trained until the middle of the month or later.
Instead, think about making hires sooner, so you can spend more time getting people onboarded and fully trained. That way, when business picks up, they'll be ready to work at full speed.
Hire a Few Extra Hands
When you crunched the numbers from last year, you determined you needed one full time Order Picker to keep up with demand. With this analysis in hand, you're planning to hire one extra full time person.
You should consider hiring a little differently. What happens if someone gets sick or takes vacation? Will you have enough people?
It may make more sense to hire a few part time hands to help you cover shifts. After all, what would happen if you're even busier than last year?
Having more than one extra person allows you to divide up work and shifts more equitably, allowing for better coverage. It also gives you extra capacity to handle even the largest of increases in demand. You may even decide that you want to bring a temporary employee on permanently.
Work with Liberty Staffing
Finding the right applicants, hiring quickly, and finding more than a few people can make seasonal hiring for your warehouse seem even tougher than it usually is.
That's why you should call in the experts. Here at Liberty Staffing, we have the knowledge and skills to help you streamline your hiring process. If you need to find a few great candidates fast, we can help you accomplish that goal.
Talk to us today about your seasonal Order Picker positions. While the holiday season can be stressful, staffing your warehouse shouldn't be.