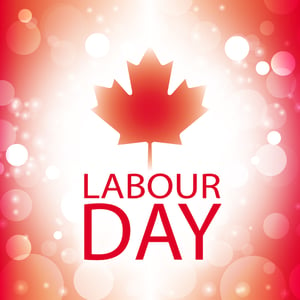 Liberty Staffing is an independent staffing agency with eleven locations across Ontario. We offer general labour, warehouse, industrial, and office jobs in temporary, temporary to permanent, and permanent opportunities.
Are you currently working for Liberty Staffing? If so, please be advised that all Liberty Staffing Services locations are closed today (Monday September 3, 2018) in recognition of Labour Day in Ontario.
If you need assistance during this time, please call a Liberty Staffing branch nearest you and leave us a voicemail message. We will get back to you as soon as we can.
We would like to provide you with some information on Labour Day.
What is Labour Day?
Labour Day is a public holiday, celebrated on the first Monday of September. It is a holiday which celebrates the achievements of workers, and the positive impact made on our country.
Do I Have to Work on Labour Day?
Most businesses and services are closed on Monday September 3 for Labour Day. If you are unsure of whether you are expected to work on Labour Day, please contact your supervisor prior to your regularly scheduled shift.
Will I be Paid?
Those who are currently working on assignment will be paid for the Labour Day holiday, even if you have the day off. For more information, visit the Government of Ontario website regarding public holidays.
Liberty Staffing will reopen for business on Tuesday September 4, 2018 at 8am. We hope you have a fantastic Labour Day!
Looking for work? Be sure to apply with us on Tuesday. Liberty Staffing connects great people with great jobs.