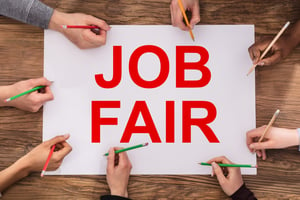 Are you looking for work in Woodstock, Ontario? Are you a recent graduate of Fanshawe College? Liberty Staffing is recruiting for various general labour, warehouse, industrial, and office positions at Fanshawe College's Career Fair today in Woodstock. Join us! We would love to meet you.
Liberty Staffing Services is an independent staffing agency with multiple branch locations across Ontario. We offer temporary, temporary to permanent, and permanent employment opportunities to job seekers. Liberty Staffing connects great people with great jobs!
Join us at Fanshawe College's job fair today.
When:
Wednesday February 26, 2020
10 am - 2 pm
Where:
Fanshawe College (Woodstock/Oxford Campus - Goff Hall)
369 Finkle Street
Woodstock, Ontario
N4V 1A3
What to Bring:
Please bring in your updated resume, photo identification, and proof of your Social Insurance Number.
Can't make it to the job fair today? No problem. Come in to Liberty Staffing's Woodstock branch location during our hours of operation to apply with us. Our registration hours are Monday to Friday from 8 am to 2:30 pm. Contact us at (519) 539-7961 for information.