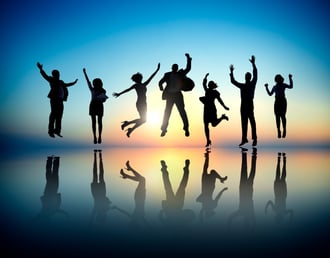 Liberty Staffing was first established in May 1999, with an office in Cambridge, Ontario. Soon after, a second office in Kitchener was created in 2000. In 2001, Liberty Staffing's London, Guelph, and Woodstock branches opened. The Arthur office of today, previously known as S.O.S Staffing Solutions, was purchased in 2002. The Waterloo office opened in 2002 to provide additional accessibility and service to the region, followed by a Stratford location in 2003. In 2010, Liberty Staffing Services acquired Sterling Employment, expanding our services to Brampton. And lastly, 2015 marked the opening of the Mississauga branch, for a total of 10 branches across southwestern Ontario.
On May 1 2016, Liberty Staffing Services will be celebrating 17 years in the staffing industry. We would like to thank our applicants, assignment employees, and clients for your continued support of our business. We greatly appreciate your loyalty.
Are you currently looking for work? Liberty Staffing Services has many employment opportunities currently available. If you are looking for work in an office, industrial, or warehouse setting, contact us today! Liberty Staffing connects great people with great jobs.
If you are looking to staff your business, please get in touch with us. Liberty Staffing Services provides temporary, temporary to permanent (try before you hire), and permanent staffing solutions to office, warehouse, and industrial businesses in Ontario. In addition to temp and permanent staffing, we also provide businesses with:
Comprehensive management of payroll, health and safety, and other legislated employer responsibilities
Job-specific and customized testing
Easy billing with detailed weekly invoices
Arthur


480 Smith Street, Unit 3




N0G 1A0




519-848-2736




Toll Free 1-866-996-9915

Brampton


700 Balmoral Drive, Unit 6B




L6T 1X1




905-799-8586

Cambridge


688 Hespeler Road, Suite 2A




N1R 8N7




519-624-2877

Guelph


55 Cork Street East, Suite 203




N1H 2W7




519-823-9697

Kitchener


625 King Street East, Suite 2D




N2G 4V4




519-742-2011


London


725 Wellington Road South, Unit D




N6C 4R4




519-453-9021

Mississauga


1310 Dundas Street East, Unit 208




L4Y 2C1




905-949-5218


Stratford


1020 Ontario Street, Unit 7




N5A 6Z3




519-275-2742




Toll Free 1-877-302-2742

Waterloo


583 King Street North




N2V 2E5




519-747-0577


Woodstock


925 Dundas Street, Unit 3A




N4S 8V3




519-539-7961




Toll Free 1-866-351-7519
Thank you for supporting Liberty Staffing Services. Here's to many more years of success!