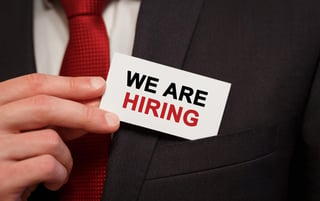 Are you looking for work in Mitchell, Stratford, St. Marys, or surrounding areas? Liberty Staffing is having a job fair at the West Perth Public Library in Mitchell, Ontario next week! Join us. We are recruiting for a variety of positions in the area. This is a free event for job seekers.
Liberty Staffing Services offers general labour, warehouse, industrial, and office positions in temporary and permanent opportunities. If you are interested in any of these positions, come and see us at the job fair. We have over 50 jobs available!
When:
Wednesday March 28, 2018
10 a.m. - 12 p.m
& 2 p.m. - 5 p.m.
Where:
West Perth Public Library
105 Andrew Street, Box 100
Mitchell, Ontario
N0K 1N0
What to Bring:
Photo identification
Proof of your Social Insurance Number
An updated resume (if possible)
R.S.V.P. on our Facebook event.
Call Liberty Staffing at (519) 275-2742 if you have any questions. We hope to see you there!