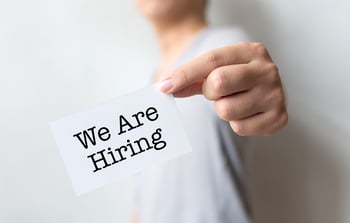 Don't forget that Liberty Staffing is having a job fair tomorrow in Lincoln, Ontario! Join us if you're looking for work in Lincoln or surrounding areas.
Liberty Staffing Services is an independent staffing agency with 11 branches across Ontario. Finding work on your own can be a difficult task. It can take weeks, even months, to find suitable employment. Instead of sending resume after resume, let Liberty Staffing do the legwork for you. We can help you in your job search. We have access to hidden networks, and have multiple jobs available. Recruitment agencies place your resume at the top of the list to employers in your area.
Come to our job fair tomorrow! Liberty Staffing is recruiting for general labour, warehouse, industrial, and office positions. We offer temporary, temporary to permanent, and permanent employment opportunities in the area.
We are giving away a $50 gift card to one lucky attendant at the job fair!
When:
Tuesday April 24, 2018
11 a.m. - 2 p.m.
Where:
Lincoln Public Library - Meeting Room
4080 John Charles Boulevard
Vineland, Ontario
This is a free event for job seekers. Please bring a piece of photo ID, proof of your SIN, and an updated resume. Here are some tips for job seekers attending job fairs.
R.S.V.P. on our Facebook event.
Call Liberty Staffing at (905) 688-8484 if you have any questions. We hope to see you there!