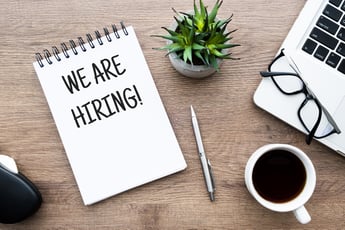 Are you looking for a recruiting career in London, Ontario? Are you passionate about helping candidates find meaningful employment? Liberty Staffing Services is currently hiring an Office Recruitment Specialist in London, Ontario! This is an internal, full time, permanent role with our company.
Liberty Staffing Services is an award-winning, independently owned staffing agency with multiple branch locations across Ontario. We have been providing exceptional flexible staffing solutions to businesses and assisting individuals with obtaining employment since 1999. Temporary, temporary to permanent, and permanent staffing is what we offer to warehouse, industrial and office sectors in Ontario.
Here's more information on the Office Recruitment Specialist position that we have available.
Perks of Working With Us:
- Flexible schedule (Monday to Friday, 7am to 4pm or 8am to 5pm) with no weekend work
- Competitive salary with bonus incentives
- Health and dental benefits
- Supportive and positive coworkers
- Rewarding career, in which you're able to help people find work and provide staffing solutions to businesses in the area
- Great potential for career growth within the company
Duties:
- The Office Recruitment Specialist is responsible for providing staffing solutions to clients/companies within the office sector, and offer a high level of customer service to candidates/employees.
- Sourcing office applicants using various marketing mediums
- Screen, interview, assess and place candidates that register with Liberty Staffing to match their skills with out clients' requirements and company culture
- Create and build relationships with new and existing clients
- Develop relationships with assignment employees
- Collect and verify payroll timesheets for accuracy
- Complete site safety inspections
- Fulfill client orders with the best-qualified and most committed workers
- Perform our level of service process to monitor and manage the fulfillment process while exceeding client expectations
Requirements:
- 1 year of experience in full end-to-end recruitment environment
- 2 - 3 years of experience working in a service-based environment
- College Diploma or University Degree in Human Resources (or a related field)
- Recruitment and job interviewing skills
- Excellent interpersonal and communication skills
- Strong prioritization and time-management skills
Apply With Us Today!
Please email an updated resume to Lisa Hutchinson (Senior Regional Manager in London) at: lisah@libertystaffing.ca
We look forward to hearing from you! Thank you to all who apply, however only selected candidates will be contacted.