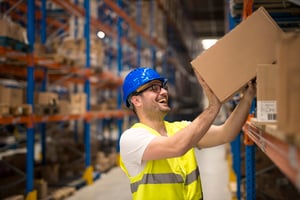 Are you looking for a great general labour job in Woodstock, Ontario? Liberty Staffing Services is currently hiring! Apply with us today!
Liberty Staffing is an independent staffing agency with multiple branch locations across Ontario. We help job seekers find local employment. Whether you are looking for a temporary, temporary to permanent, or permanent job, we can help. We offer general labour, warehouse, industrial, and office jobs.
Here's more information about the general labour jobs that we currently have available.
Pay Rate:
$15 - $18/hour
Shifts Available:
All shifts available!
(Days, afternoons, nights)
Job Description/Requirements:
We are looking for great people for great positions! Must have good manual dexterity, attention to detail and ability to follow direction. Experience is an asset, but not mandatory. All levels of work available.
Positions Available:
- Pallet building
- Packaging
- Labelling
- Assembly
- Sort and repack
- Forklift operators
Apply Today!
If this sounds like the career for you, apply to Liberty Staffing Services today! Call or email us to apply, as our office is temporarily closed due to COVID restrictions.
Call: (519) 539-7961
Email: libertystaffingwoodstock@gmail.com
We look forward to hearing from you!