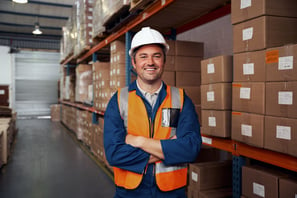 Are you looking for a great job in Ingersoll, Ontario? Liberty Staffing is currently hiring Material Handlers on behalf of our client.
Liberty Staffing Services is an independent staffing agency with multiple branch locations across Ontario. We help job seekers find meaningful employment.
Here's more information about the Material Handlers positions that we have available.
Pay:
$16.50 - $17.50/hour
Schedules Available:
Days:
Sunday - Wednesday: 6am - 4pm
Wednesday - Saturday: 6am - 4pm
Monday - Friday: 9am - 5:30pm
Afternoons:
Monday - Thursday: 1pm - 11:30pm
Nights:
Monday - Thursday: 9pm - 7:30am
Friday/Saturday/Sunday: 9pm - 9am
Job Duties:
- Candidates will be working in a milk warehouse in Ingersoll.
- Employees will be loading and unloading trailers and pallets.
- Must be able to read customer orders and shipping documents.
- You must be able to lift 25 kg (55 lbs) unassisted.
- You are responsible for reporting any damages.
- General duties and housekeeping as needed.
- This is a cold environment as low as -20C.
Requirements:
- Accuracy
- Follow direction
- Teamwork
- Safety orientated
Apply Today!
If you are interested in this great job opportunity, apply to Liberty Staffing Services today! Start our application online, then call or email us for the next steps.
Call: (519) 539-7961
Email: libertystaffingwoodstock@gmail.com
We look forward to hearing from you!