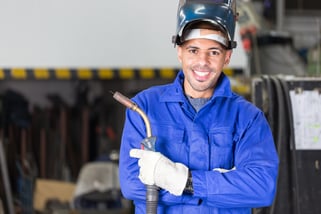 Are you looking for work in Guelph, Ontario? Are you an entry level, mid-level, or experienced Welder? If so, we're looking to hire you! Liberty Staffing Services is currently hiring Welders in Guelph and surrounding areas.
Join us for our upcoming job fair! We're having a job fair to recruit for the multiple open Welding roles that we currently have available.
We're Hiring
- Welding positions in Guelph and surrounding areas
- All shifts available
- All experience levels
Join Us Remotely for Our Job Fair
When:
Wednesday February 3, 2021
8 am - 5 pm
Where:
Remotely! We're conducting phone interviews only for this event.
There will be no in-person interviews in order to ensure everyone's safety during the COVID-19 pandemic.
Have a Phone Interview With Us
Contact us now at (519) 823-9697 to book your phone interview on Wednesday February 3. Or, call us as soon as possible and we may be able to have an interview on the spot!
Liberty Staffing Services connects great people with great jobs.