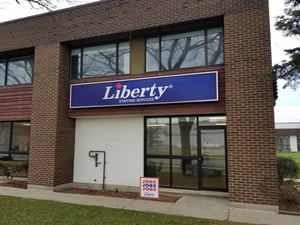 We asked for your votes in the Cambridge Times Readers' Choice Awards for 2020, and you delivered! Liberty Staffing Services has won Best Employment Agency in Cambridge, Ontario.
Thank you for voting for us! We appreciate your support. We are so happy to be in the number one spot in our community.
About Liberty Staffing Services
Liberty Staffing is an independent staffing agency that first opened in Cambridge in 1999. We have been helping job seekers find meaningful employment in the area for over 20 years!
We also provide flexible staffing solutions to businesses in the area. Liberty Staffing Services connects great people with great jobs!
Services for Job Seekers
Are you looking for work in Cambridge or surrounding areas? Liberty Staffing offers general labour, warehouse, and some office work in temporary, temporary to permanent, and permanent opportunities.
There is no fee to apply with us (this is a common misconception of staffing agencies). Liberty Staffing Services can make the job hunt easier for you. Register with us today!
Find Great Quality Candidates
Perhaps you're a business owner or human resources professional. Do you have open positions to recruit for? Liberty Staffing can help. We have lots of great quality candidates who are ready and eager to work.
Thanks again for voting Liberty Staffing the Best Employment Agency in Cambridge! Contact us if you're looking for work or staffing solutions in the Cambridge area.
1425 Bishop Street North, Unit 17
Cambridge, ON N1R 6J9
(519) 624-2877