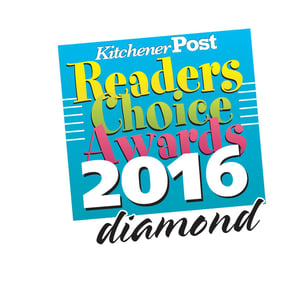 We have some exciting news! Liberty Staffing's Kitchener office has won diamond in the Kitchener Post Readers' Choice contest for 2016. We have won Best Employment Agency in Kitchener Ontario.
Congratulations to our Kitchener team!
Liberty Staffing Services is an independently owned staffing agency. We provide temporary, temporary to permanent (try before you hire), and permanent staff to office, warehouse, and industrial businesses within the Kitchener-Waterloo area.
The Kitchener office opened in 2000. We have been providing flexible staffing solutions to business in the area for over 15 years!
If you are looking for staffing solutions, please get in touch with us. We would love to discuss your staffing needs. In addition to providing temporary and permanent staffing, Liberty Staffing also offers comprehensive management of payroll, health and safety and other legislated employer responsibilities, job-specific and customized testing, and easy billing with detailed weekly invoices.
Are you looking for a job? Liberty Staffing Services has many employment opportunities currently available within the Kitchener-Waterloo area. Call us today for further details regarding the positions that we have available. Or you can begin the registration process online. There is no fee to register. We will work with your schedule and requirements to find the job of your dreams.
Contact Liberty Staffing Services today!
Address:
625 King Street East, Suite 2D
Kitchener, Ontario
N2G 4V4
Phone:
(519) 742-2011
Office Hours:
Monday - Friday, from 8am - 5pm
Thank you for voting for us in the Kitchener Post Readers' Choice contest! We appreciate your support.