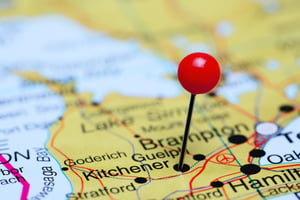 Are you looking for work in Ontario, Canada? Whether you're a newcomer, or you've lived in Ontario all of your life, Liberty Staffing can help you obtain meaningful employment. Let our recruiting experts help you find the job of your dreams.
Liberty Staffing Services is an independent staffing agency with 9 branch locations across Ontario. Our company first opened in 1999. We recently celebrated 20 years of business!
We help job seekers find careers throughout Ontario. Liberty Staffing offers general labour, warehouse, and office work in temporary, temporary to permanent, and permanent opportunities.
If you're looking for a job, we hope that you'll come in and apply with us! We have lots of great full time job opportunities available.
We have a branch location in Brampton, Cambridge, Guelph, Kitchener, London, Mississauga, St. Catharines, Stratford, and Woodstock.
Come in for an interview at a Liberty Staffing branch nearest you! Our registration hours are Monday to Friday from 8 am to 3 pm. Our team would love to meet you! Let us know more about you, and what you're looking for in terms of employment. Please bring in photo ID, proof of your SIN, and an updated resume.
Contact your nearest Liberty Staffing branch for more information.
Liberty Staffing Services connects great people with great jobs!