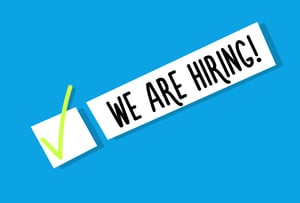 Are you looking for work in Ontario? Liberty Staffing Services is hiring! We offer general labour, warehouse, industrial, and office jobs in temporary, temporary to permanent, and permanent opportunities.
Liberty Staffing is an independent staffing agency with ten branch locations across Ontario. We have a branch location in Arthur, Brampton, Cambridge, Guelph, Kitchener, London, Mississauga, St. Catharines, Stratford, and Woodstock. We have multiple job opportunities available within these areas.
At Liberty Staffing, we take the time to get to know you, and your ideal job requirements. Our goal at Liberty Staffing Services is to ensure that our employees are successful, and happy in their careers. We listen to your needs. If you are looking for some temporary work to make some extra money, and that fits your schedule, we can help. Or, if you're looking to obtain a permanent position, we can assist in this department as well. Unsure of what your dream job is? That's okay! Perhaps one of our temporary to permanent positions would suit you best. That way you can try out the position and see if you like it.
There are a lot of common misconceptions about staffing agencies these days. We'd like to dispel some of these myths. For one, our services are completely free to job seekers. We do not take a cut from your pay. Two, at Liberty Staffing, we truly care about our employees. An employee's safety, health, and happiness is imperative. We're not like larger, corporate staffing agencies, where employees are treated as mere numbers.
We hope that you will apply with us today. Liberty Staffing has lots of great job opportunities currently available. Check out our job board and see for yourself.
Ready to apply with us? Contact a branch location nearest you to get started. Liberty Staffing connects great people with great jobs!